I was born in the south of England and I arrived in Burgundy freshly graduated from university 25 years ago.
I obtained the Certificate of Specialisation in wine from the CFPPA in Beaune in 1998 and then had the wonderful opportunity and experience working for several local wineries for 10 years.
I have now been sharing my love for Burgundy through my educative and pleasurable wine tours for 8 years to people from all over the world.
Burgundy has so much to offer with its history, its traditions, its gastronomy, its picturesque villages and vineyards tailored by passionate men and women over many centuries.
<![if !vml]>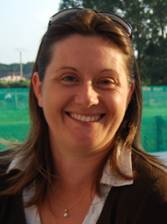 <![endif]>
<![if !vml]>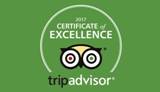 <![endif]>
I arrived in the region with very little knowledge, I learnt all I know about wine here in Burgundy which I consider the best wine school in the world, where men and women have understood that the result of remarkable wines is due to the symbioses of hard work and respect of nature.
I fully understand what people don't understand about burgundy and its wines, my role and goal, as a wine guide is to make you feel that burgundy is accessible and therefore enjoyable to everyone. The risk is that you will want to know more and become yourselves passionate about this unique and very traditional wine region.